Digital leadership
Vision and performance
Marketing excellence
High performing team building
Angie McKaig
I'm a collaborative and client-centric leader who coaches & builds exceptional teams, translating business objectives into proven marketing outcomes. I help companies evolve their digital presence, services and connections with customers. My method of leadership focuses on building high-performing teams through coaching, culture, transparency and trust.
Testimonials
Angie brings to the table a wealth of knowledge - her extensive online experience, entrepreneurial background and strategic leadership. She is focused on driving results, making positive changes and continually pushing the business forward from a digital marketing perspective, while always continually examining the business from all perspectives, whether it is increasing brand awareness, improving on the user experience and generating customer loyalty with everything that she does.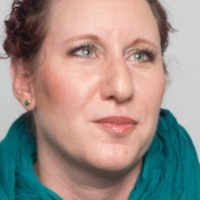 Angie is a rare breed. She is a marketer at heart, with boundless creativity and a consistent consumer-focus; but, she also has a keen understanding of technology and how to successfully design & build a digital property. I never had a meeting with her without learning something new or getting a great idea for one of my ongoing projects.
I reported directly to Angie for over four years and could not have asked for a better manager and mentor. Angie is the type of leader that immediately sets out clear expectations and objectives. She encourages her employees to think outside the box while working towards concrete goals and challenges them to grow in their roles. Angie is a true advocate for the brands she works for as well as her employees. In an industry where modest salaries are a reality, Angie always made me feel incredibly valued and that really meant the world to me.
Brands I''ve Worked With